Carpet Cleaning Columbus Ohio
We Clean It Right

The First Time.

Master Clean's COVID-19 Commitment
We take our commitment to our customers and employees very seriously. As a result of the Coronavirus, our safety protocols include use of PPE gear, consistent mask wearing, daily temperature checks of our employees before they head to any job site, and consistent disinfectant cleaning of all tools and equipment before and after each job. Together we can keep central Ohio safe and healthy.
For residential and commercial COVID sanitation, Master Clean is proud to offer EvaClean, a proven system that harmoniously pairs chemistry and technology to create a system that both sanitizes and disinfects surfaces and areas with lasting results.
Master Clean Staff

The Master Clean Mission
Providing great
customer service & professionalism
Our customers are our business and we are very grateful for your continued support.

Our primary objective is to provide you or your business with the highest quality carpet care and janitorial services combined with exceptional, personal, customer service. Your feedback is very important to us in our efforts to continue to provide the quality of service each of you, our customer, deserves.

Get a Free Quote

"Your team was Great. Ules was unbelievable. I am still amazed at what he did."
Dale Miller

"Wonderful service. I have used this company numerous times in the past years. They employees are very polite, on time, and do a thorough job. I highly recommend this company."
Anne Ritchie

"I have had my carpet cleaned by Stanley steamer as well as master clean and Damon did the best job of anyone."
Gloria Taylor

"The technician [Kegan] was friendly, on time and did a great job. There was a lot to do and he worked effectively and efficiently to get work done. I am very pleased with the work done."
Tamara Wisler

"Have used Master Clean for years. Damon could not have been more pleasant and professional. He has been my tech several times and does an excellent job on my furniture and carpet. Always a great job!"
Karen Albertson

"Zach was prompt, attentive, and informative with ideas on dealing with high traffic areas. Zach was very pleasant. I will certainly use Master Clean again."
Marcia Clever

"Excellent service and customer care. I was very pleased with the outcome and the time it took. Will definitely use again."
Teryll Higgins

"Technician was excellent. He was polite, courteous, knowledgeable, and extremely competent. I would request him again and recommend him to others."
Richard Letts

"David was great and helpful and made sure to explain what he did and how the cleaning reacts with old stains that are set in. Had a great experience!"
Courtney Goss

"Damon did a wonderful job, carpets look beautiful. Also, he is very professional and so polite. A joy to have in our home. Thank you"
Marie Highes

"No problems with the service, Kegan was courteous and very professional. He did a fantastic job and I'm very satisfied with the job done. Yea no more pet stain accidents."
Karen Hawkins

"David is a very nice polite young man. He did a great job. Hope we can ask for him the next time we need carpet cleaned."
Charles Burgess

"No problems great praise for tech Zach. I have a lot of other services at my home. Terrible job I will never use anyone else. Zach did an excellent job. Thank you."
Angela Jefferson

"The cleaning brought my carpet back to life. Great job 👍"
Lauri Sellers

"We had Rhyan clean our carpets today. He did such a excellent job today. Highly recommend him and prefer to have him do our carpets again. Thank you Rhyan!!!"
Robert Stein

"This was the best job cleaning ever from your company. Ules did an excellent job, great guy!!!"
Jack Marbury

"Brandon was on time, he was clean, courteous, respectful, and did a REALLY good job. I have used MC for probably twenty years and you have never disappointed.
Thanks!"
Mike Gallagher

"No problems very good service and got carpets clean very polite will definitely use this company again."
Sue Wiseman

"Brandon was awesome. On time, friendly, knowledgeable and hardworking. He was committed to doing the job well and making certain we were a happy satisfied customer. Thank you for the hard work. Our carpet looks great."
Jennifer Lamb

"Corey was very polite and efficient. We have had our carpets cleaned now 3 times since we built our home in 3 years. This is by far the best work and friendliest service we have received. We will definitely be using Master Clean going forward and will request Corey if possible. Thank you!"
Elizabeth Andrevich

"Ules was very nice, courteous and took the time to explain everything to me so that I understood what I was paying for today. I would recommend Master Clean and Ules!"
Dawn Beveridge

"No problems at all! I'm completely satisfied."
Mary Ryder

"Damon came for our cleaning service right on time and was professional and listened to my concerns. I really felt like he took his time to do a good job. I will definitely consider Master Clean for my next cleaning service."
Lauren Spaeth

"We have used Master Clean for over 20 years and they never fail to empress me. Brandon was prompt, courteous, and did a fantastic job! I've referred friends and will continue to do so. Master Clean never disappoints."
Valerie Robbins

"Zach was a great technician. I wish I had taken before and after photos of my berber carpet. He took the time to explain the process and how to get the berber dry. I was so happy. Thank you Zach."
Janet Ashcraft

"The carpet and love seats look like new. Damon did a fantastic job and was very professional."
Suzy Coughlin

"I was very happy with Masterclean. My tech was able to come earlier than expected which was great. He was professional, friendly, efficient and did a great job. Thank you!"
Kim Downs

"Ryan did a great job. He was professional and polite. The carpet looked so good that I added more areas. We will definitely use Master Clean again."
Nancy Goulet

"Kegan was professional and very friendly. He did a great job and is a great asset to your company."
Sandy Mendoza

"We were very pleased with the service Kegan gave us. He was very neat and very efficient. He was very pleasant and very kind. We would recommend him highly. Your company is fortunate to have him working for you."
Carol Goodin

"Great experience! Called this morning & was added on for this afternoon. Got a courtesy call with arrival time. Kegan was very professional & personable. He did a great job handling my furniture & performing the cleaning."
Kathy Stydnicki

"Wow! Ryan was very professional and quick to listen about several stain issues and started right in quickly!
He did an amazing job! He made it look like new! Hallelujah! Exceptional Service!"
Heather Bogner
The

Master CLEAN

Difference
Background Checks for All Employees
Absolutely No Sub-contractors
Honesty & Integrity
No Hidden Charges
Licensed, Bonded & Insured Status
Customer Service First
High-Temperature Cleaning
Truck-Powered Equipment
Attention to Detail
Fast Drying Times
Hands-On Approach
Direct Attention from the CEO
The Master Clean Process
Quality Cleaning Services in
Three Easy Steps

Contact Us for a Free Quote
Speak to one of our customer service representatives to set up a time for us to come to your location, assess your situation and provide you with a cost-effective solution.

Schedule Your Service
Once you have your quote, we'll work together to determine the best date and time to perform our high-quality Master Clean services.

Pay Upon Completion
After we've completed the service, we'll walk through the property with you and discuss everything that was done and ensure your total satisfaction prior to payment.
If you need clean, you need

Master CLEAN
We continually invest in our business and our communities to keep Master Clean at the forefront of residential and commercial cleaning. Our company is dedicated to exploring industry-leading techniques and procedures through our advanced research & development division and can tackle your toughest situations, big or small. At Master Clean, we take great care when working in your space, and it shows in the quality of the finished product.
Superior work, attention to detail, overall value and commitment to serving our customers has earned us the
Angie's List Super Service Award
and 20 consecutive years of
Consumers' Choice Award
for our
Commercial Cleaning Services
,
Carpet Cleaning
and
Air Duct Cleaning
divisions. We understand that life comes with a lot of wear and tear, and it is our mission to take the dirty work out of your hands. When you think clean — think Master Clean!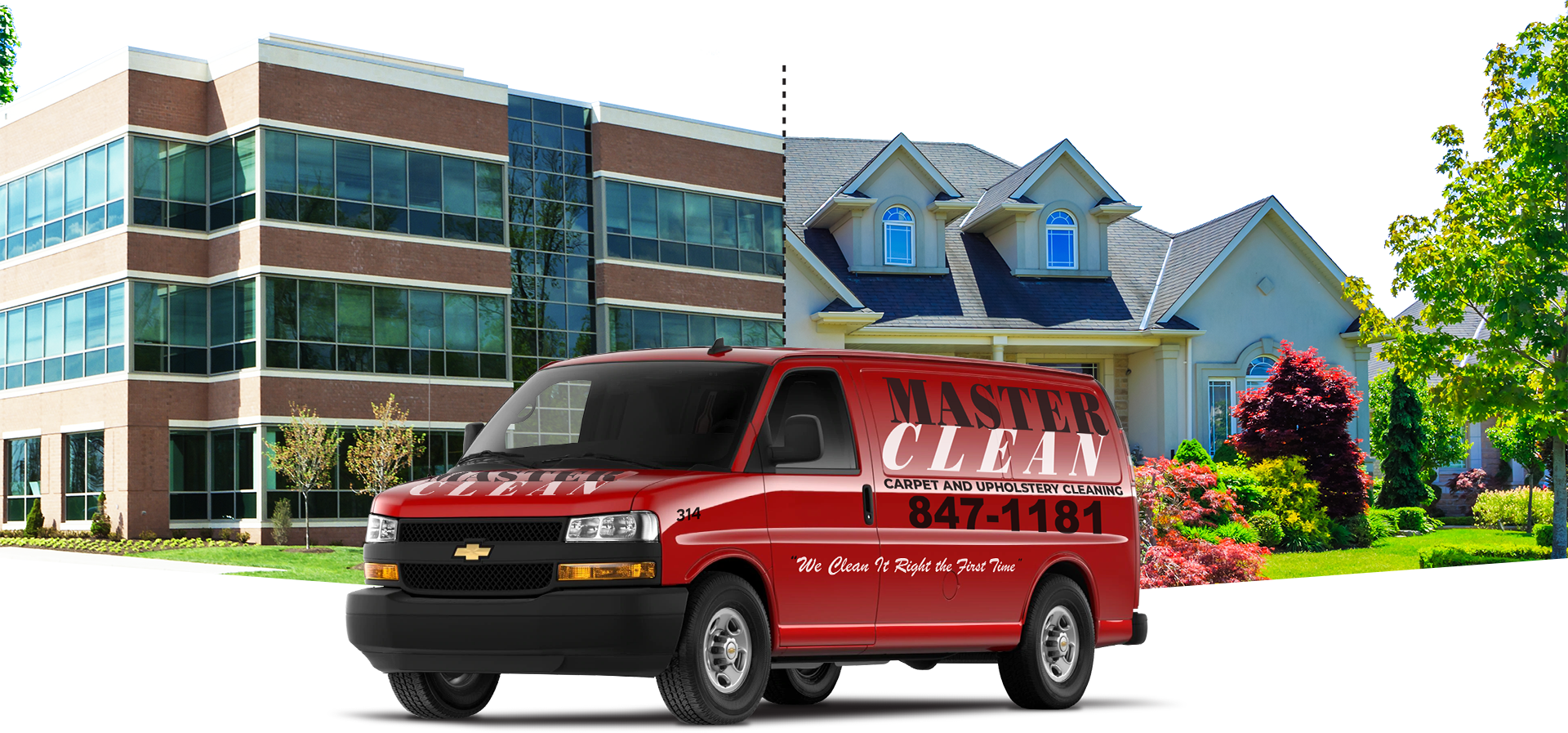 About Master Clean
Cleaning Services in Central Ohio
Since 1989
Master Clean was founded in 1989 by president & CEO, Donald J. Kessler, and has been proudly serving the Central Ohio area ever since.

With a commitment to state-of-the-art equipment, safe and efficient products and cutting edge procedures, the professionals at Master Clean are leading the way in residential and commercial cleaning in the Central, Ohio area, earning them the Angie's List Super Service Award. As an award-winning company, Master Clean has been recognized for The Consumers' Choice Award in Business Excellence for Residential Carpet Cleaning, Commercial and Janitorial Services, as well as their enhanced Air Duct Cleaning division that utilizes the latest in HEPA-filtered technology combined with a high-tech camera system.


Get a Free Quote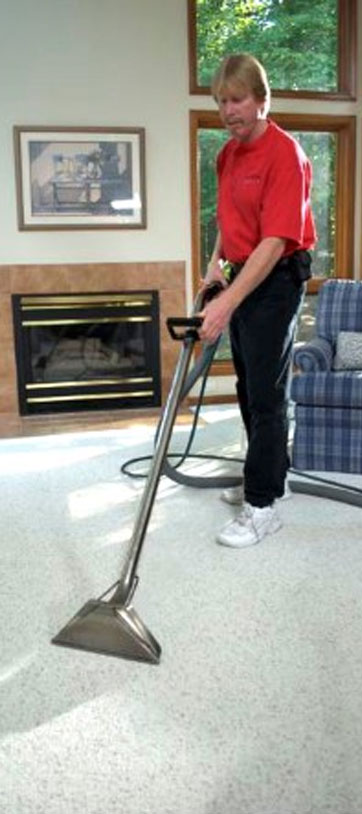 "As the owner of Master Clean, I would like to take this opportunity to thank all of our customers and our employees for helping us earn the recognition of Central Ohio's Consumers' Choice Award winner for Business Excellence and an Angie's List Super Service Award winner! We couldn't have reached these successes without each of YOU!
We also recognize that our employees play an enormous role in our success. We pride ourselves in caring for our employees, like family. We know each and every employee and appreciate their role in our business and our customers' satisfaction.
Thank you all for your contribution to our company and continued success! We look forward to continuing to service all of your residential and commercial needs."
Donald J. Kessler | Owner & CEO